EFT Testimonials
I had to write and tell you about this breakthrough. I am having one of the BEST days of my life- not because of anything special going on around me but because of these awesome feelings going on INSIDE me! I really think this past session had PROFOUND results. You amaze me with how you know just the right things to say during out tapping session. Thank you from deep within my heart for helping me to start uncovering the better me.
Dear Rob, I just wanted to thank you from the bottom of my heart. Before working with you, I was anxious all the time. I have vivid memories of struggling to open the door in my apartment to go to work, in fear of what the day would bring. I was so skeptical to work with you in the beginning because I was convinced that this was what my life was going to be. But you changed everything for me.
I feel 10 times better at work. And I feel confidant enough in myself now, that I can get through hard times if I have them. You have given me the gift of enjoying my life again; there are no words to express my gratitude for that. I just wanted to know how important you are, and the work that you do. You change people's lives.
Rob, I want to thank you again for working with me, the sessions with you were more helpful than anything else I've ever had, and really averted a crisis in my life!
Dear Rob, I expected (or hoped for) relief from an EFT session. I did not imagine the lasting effects I am enjoying- a kinder, slower approach to myself and life. Self-hatred isn't mandatory, I guess, however entrenched in our conditioning.
Until the meltdown which made me reach out to you, I didn't really have full awareness of the hurt and beliefs I was dealing with. Not really. So it was a little like building on shaky foundation or dressing a wound without cleaning it properly. No wonder I was stunted. Thank you, thank you, thank you.
I feel so supported by the universe. I feel so proud of myself for reaching out to you for support. And mostly, I feel so grateful to you for facilitating such a deep shift for me that evidence of it shows up immediately. I'm floored. And thrilled! Thank you again. I'm so grateful for today.
I just wanted to let you know how different my life has been for the past couple of days. First of all, the awful dread about getting up in the morning was gone today. I actually wanted to get up. I don't remember the last time I've felt that way. I got more done in one day than I have for such a long time, and I went to bed feeling happy. In fact, as I write this, I feel this quiet bubbling of joy in my stomach that I've only rarely experienced in my entire life.
Dear Rob,
I am the happiest I ever felt in my life. I can't explain I just feel so loved and now feel that I've always been loved. I have been in a sense of twilight since our session and the new memory and the other flipped sensations and perceptions are holding strong. It's been extremely calm and peaceful and I am looking forward to continuing to feel this way.
Wow...wow...and wow!! What a rush of positive energy I received when I went through the process with Rob. Rob has a wonderful energy and life force and it felt fabulous just to be there.
Rob, I am so stunned by the change in my eating habits this past week. I haven't eaten one thing I shouldn't. This is utterly amazing. I keep telling myself it's something else that's causing me not to eat but nothing else has occurred this past week to cause this change in me other than tapping, so I'm going to have to reconcile myself to the fact it works.
Dear Rob, our last work together "did it". When I feel into myself, I notice that I am 'whole'/complete in a brand new way - like nothing missing—peaceful and quietly joyful, no matter the outer circumstance. I know that words cannot convey the impact of my experience - It is powerful enough, and new enough, to still be a bit shocking…
I began working with Rob both to clear up old and current emotional issues and to help me heal from a malignant tumor. Rob provides a very safe space; and he is an encouraging, insightful and gentle guide in getting to the core of a problem and removing it completely. Much of the grief I've been carrying with me my entire adulthood is amazingly gone. I can now feel totally calm thinking about events from my past that had previously made me sob. I feel that every minute with Rob is well spent, and I always look forward to our sessions. I am very, very pleased with our work.
When my cancer issues were compounded by a personal betrayal, a close friend recommended I see Rob Nelson, a therapist who uses Emotional Freedom Technique. I thought EFT was a good tool to relieve minor anxiety, but Rob uses it to resolve deep issues & dismantle core obstacles. Rob is both respectfully gentle & relentlessly perceptive. Nothing gets by him. I can't say whether EFT is so great or whether it becomes great through his giftedness. I just know he's helped me miraculously in a short time.
I had never heard of EFT before meeting Rob Nelson. I admit, I was skeptical at first. I have been afraid of heights for a long time, and it seemed each year it became worse. I would not even get out of the car to look from a viewpoint along side the road. In fact, I wouldn't climb a ladder either. With nothing to lose, my husband convinced me to give it a try. I'm not sure how EFT works, but after one session of tapping with Rob, I felt such a release of my fear that I immediately felt different. I felt that I had been afraid, but was now free. I felt relieved to be rid of the fear. I felt lighter. So, I tested myself to see if what I felt was real. As you can see from these pictures, I climbed Vernal Falls trail at Yosemite with my husband and enjoyed the view from the edge. I never would have made it to the top without releasing my fear. Thank you, Rob, for changing my life.
My husband is an Iraq war vet and we had been struggling as a new couple to overcome issues related to PTSD. My husband and I had gone to see several counselors prior but never got to the level of healing that we were able to reach with Rob. His abilities as a counselor and skilled EFT practitioner are what made a huge difference for us.
We had been doing EFT on our own for some time but there is tremendous power in working with a professional. Rob is like an investigator and a coach and helped us overcome an incredible amount of past trauma that was causing a great deal of unnecessary pain in our young marriage. We were able to overcome these hurdles very quickly and painlessly with his help. Now we are better equipped to build a healthy and happier marriage and life together.
I have suffered from allergies my whole life. I do not like to take medication so I simply suffer through and avoid exposure to allergens when possible. I was a science major in college and I pride myself on being a skeptic. I am very critical and science based in my thinking and EFT did not make immediate sense to me. I was suspicious that it was just another form of snake oil, however, I gave it a try.
Shockingly, my allergies had almost entirely disappeared by the end of the ten minutes of tapping with Rob and within thirty minutes they had vanished. Incredible but true!!
Not only that, my allergies did not return for almost two weeks and even then were much milder than before. I have friends allergic to the same pollens that I am and they were still suffering, so I know the session worked.
This Session with Rob far exceeded all my expectations and I would like to add that he is a natural healer. His humor, compassion, and grounded presence helped me open to new possibilities.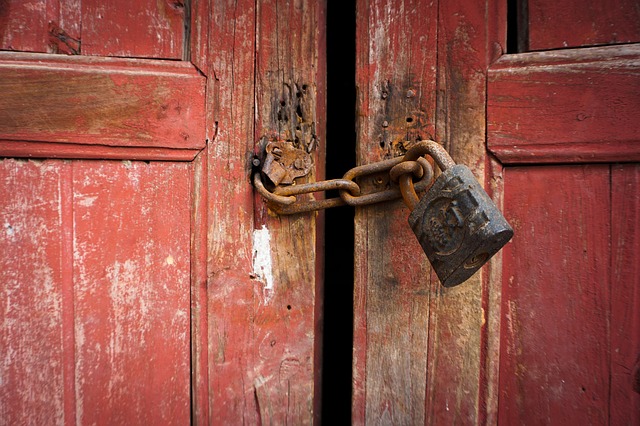 Dear Rob, I just wanted to thank you again for giving me this gift of tapping! What an amazing technique, so simple and easy to fit into your life and so miraculously effective! I am using it all the time now, have had incredible personal breakthroughs – I'm getting to stuff that was hidden for ages, that I was never able to reach with all the therapy and self-analysis I did before. What a truly life changing thing! I am finally becoming the person that I always wanted to be. Thank you, thank you, thank you!
Rob Nelson has helped me find love and self-acceptance as I release the layers of the shame and guilt that have clouded my joy. Rob's insight, compassion, and loving sense of humor make him an excellent guide on this journey of healing.
I really want to express my profound gratitude for your work with my son. He is so much more stable and his depression is lifting. He has so much clarity now and is very much grounded in his self and able to move out of the shadow of his family. He has found his own voice and can explore what he wants to do without apprehension and fear. I can't tell you how pleased and grateful I am.
The EFT sessions I've experienced with Rob have been some of the most distinctly beneficial work I've done. He has worked with me on many issues, from self esteem and general depression to fear of success and public speaking. His keen gift for reading underlying emotions, zeroing in on key unconscious aspects and choosing just the right words, led to deeper release than I've ever reached with more conventional therapy or tapping on my own. His natural attitude of respect for my process and keen sense of humor helped pierce through some of my toughest issues. I highly recommend him.
I have had the opportunity to receive an EFT session with Rob Nelson which I found extremely helpful. He helped me identify the root cause of an issue that had been holding me back from finding true acceptance and compassion for a family member. He then guided me to begin tapping to the right words and low and behold, after a few rounds of tapping the emotional charge receded down to practically nothing! To this day it has never returned and I can easily find love and peace in my heart for this beloved family member! Rob's ability to hold space with compassion and love is a spotlight on his natural gift as a healer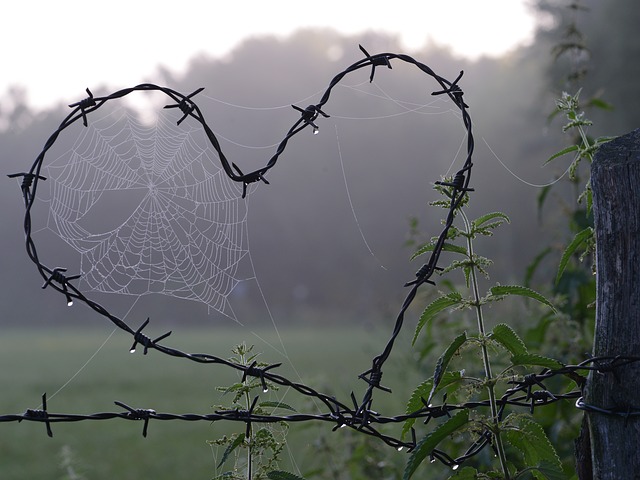 Dear Rob, I had a private session with you several months ago and experienced an amazing shift. I came in for issues with weight but wound up focusing on my relationship with my mother. In recent months she became very ill and I was able to be there for her in ways that would not have been possible in the past. Once you helped open my heart to her, she soon followed.
It has been beautiful second chance and more than I could have ever hoped for. She is doing much better and so am I! I am a true believer in the power of EFT!
With a heart full of Gratitude,